Ioannis Metaxas


Ioannis Metaxas



Ιωάννης Μεταξάς
αναφορά
Ιωάννα Φωκά
διέπεται από άδεια
Creative Commons Αναφορά-Μη Εμπορική Χρήση-Όχι Παράγωγα Έργα 3.0 Unported
.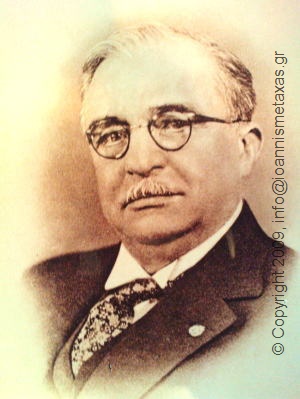 26th September 1896
to
5/18 September 1903
Τόμος Δεύτερος
6th October 1910
to
31st December 1920

1/14th January 1921
to
25th October 1932.
Τόμος Τέταρτος
25th October 1932
to
17th January 1941

Copyright © 2009
I.Phoca-Metaxa
All Rights reserved
In Nafplion, on 21st September 1896, Ioannis Metaxas started writing his Diary, which, with some important lapses, he kept for the rest of his life. The last entry is dated 17th January 1941, twelve days before his death. The diary is in many ways an amazing document and of fundamental value for the study of Metaxas and his role in the history of Greece. Of a restless disposition, curious, with wide interest and firm judgments, Metaxas recorded his thoughts and actions in his Diary with unusual candor and honesty.

He kept it for his own use and often turned back the pages and read it again. Mainly he recorded his feelings, his reactions to life; even when he took part in the 1897 Greco- Turkish War, and the Balkans Wars of 1912-1913, he avoided descriptions of battles and accounts of political developments." I do not write political history here, he once noted, but only paint my own picture. And therefore events are described only to the extent that they are connected with my life and my thoughts But as public affairs were his main preoccupation an d as he pursued first a military and then a political career, his Diary turned out to be, to a large degree, a running commentary on the current history.

Joachim G. Joachim:
"Ioannis Metaxas. The Formative Years 1871-1922" (page 16)
Bibliopolis Mannheim und Mohnesee.2000

The diary of Ioannis Metaxas has been printed in four volumes, one for each decade of his life, comprising many documents concerning Greek history of the same period.

Diary
Diary
Volume B
Volume D
Volume C
Volume A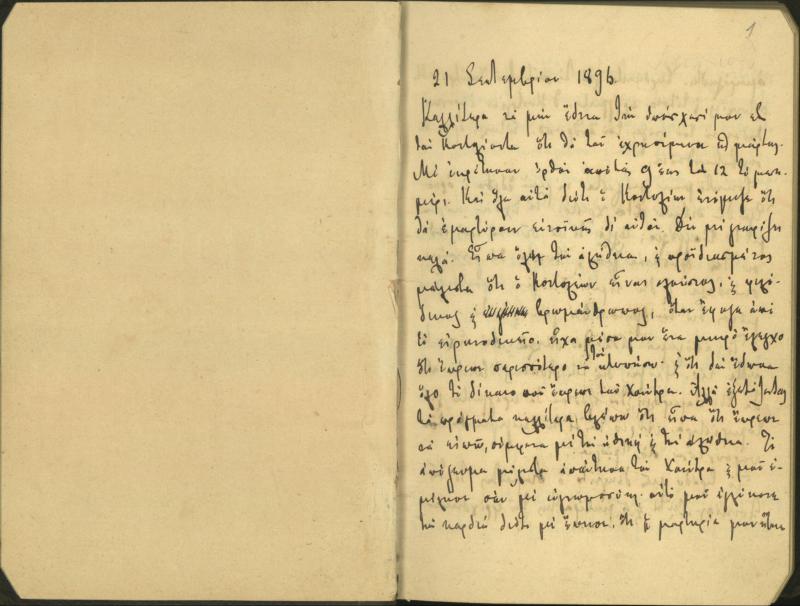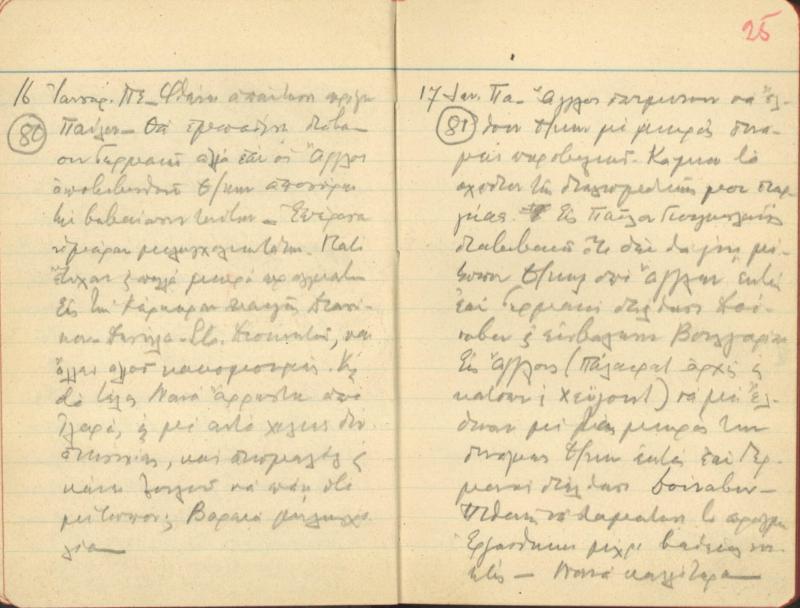 Diary 21st September 1896

Copyright © 2009 by Ioanna Phoca